Oven roasted Superworms covered in delicious dark chocolate.
11g Net. Total 11 superworms per tin. Each superworm measures 5-6cm in length. The shelf life 6 months from date of manuacture.
Ingredients: Superworms, sugar, vegetable fat, cocoa powder, emulsifier, and vanillin.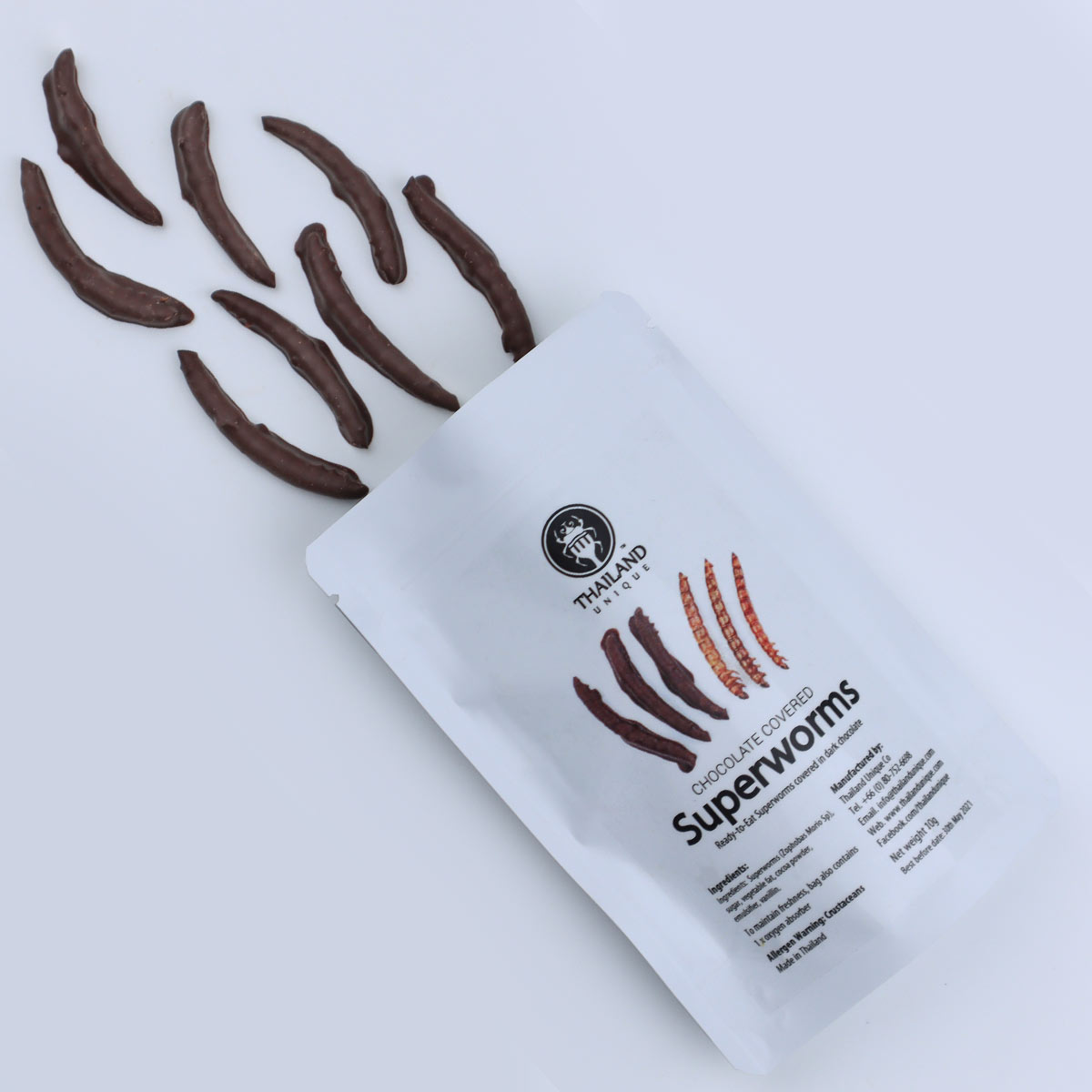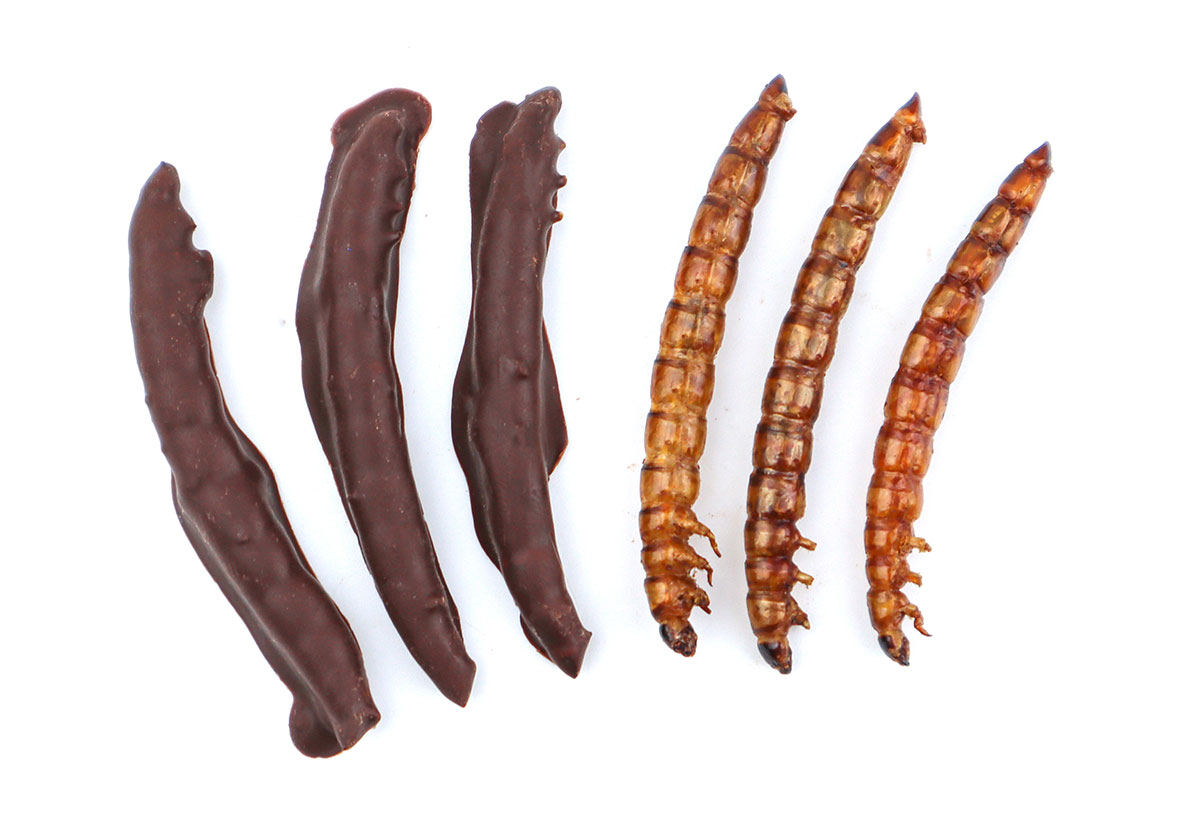 Warning: Chocolate may melt at temperatures above 27 degrees Celsius.

Superworms Chocolate Covered
Related Products
Tags: chocolate superworms, chocolate bugs, chocolate insects