Oven roasted Superworms covered in delicious dark chocolate.
Our premium superworms are raised on GAP certified farms for human consumption only. They are fed a plant based diet and raised in clean hygienic conditions. They are processed in a GMP/HACCP certified facility.
Ingredients: Superworms, sugar, vegetable fat, cocoa powder, emulsifier, and vanillin.
Net Weight 10g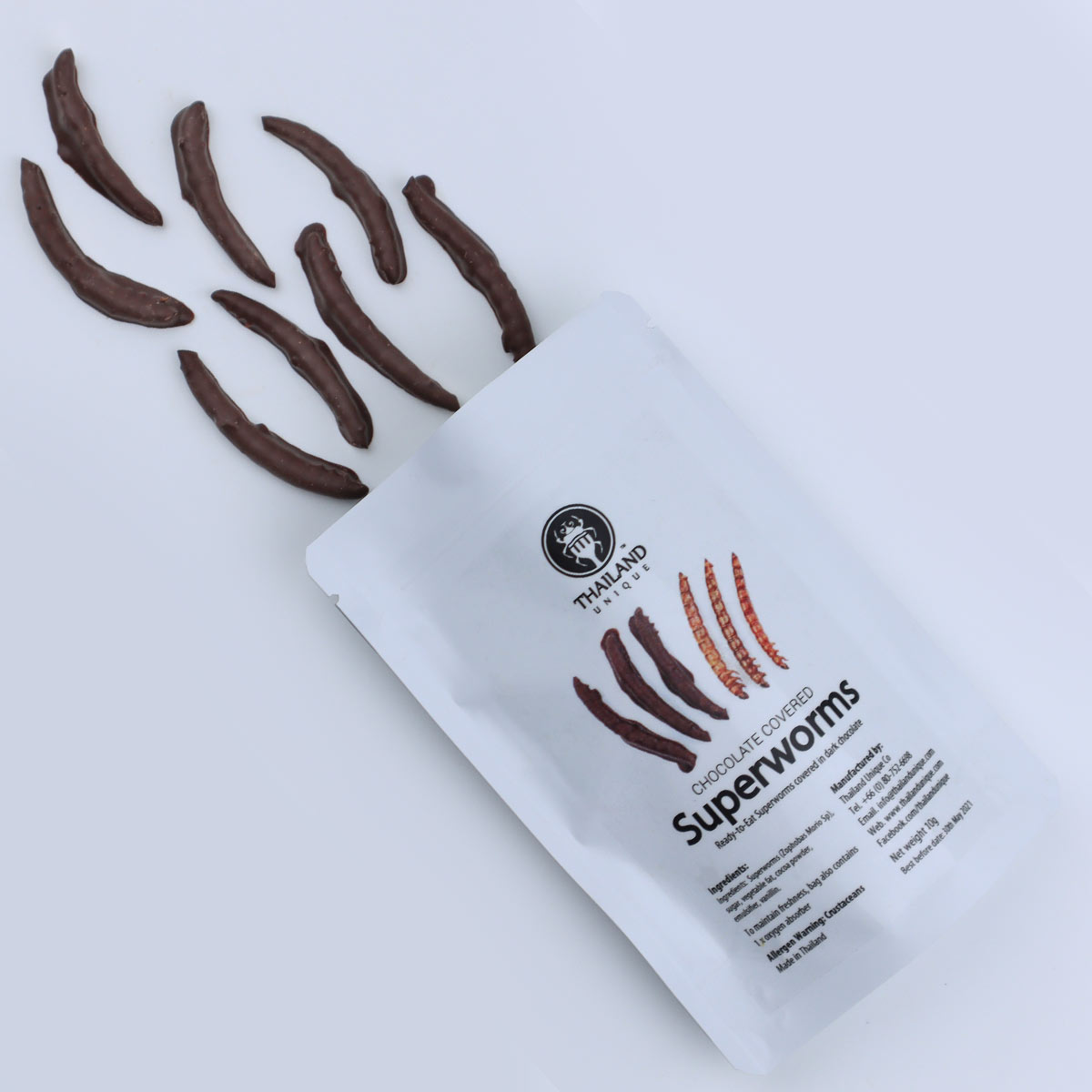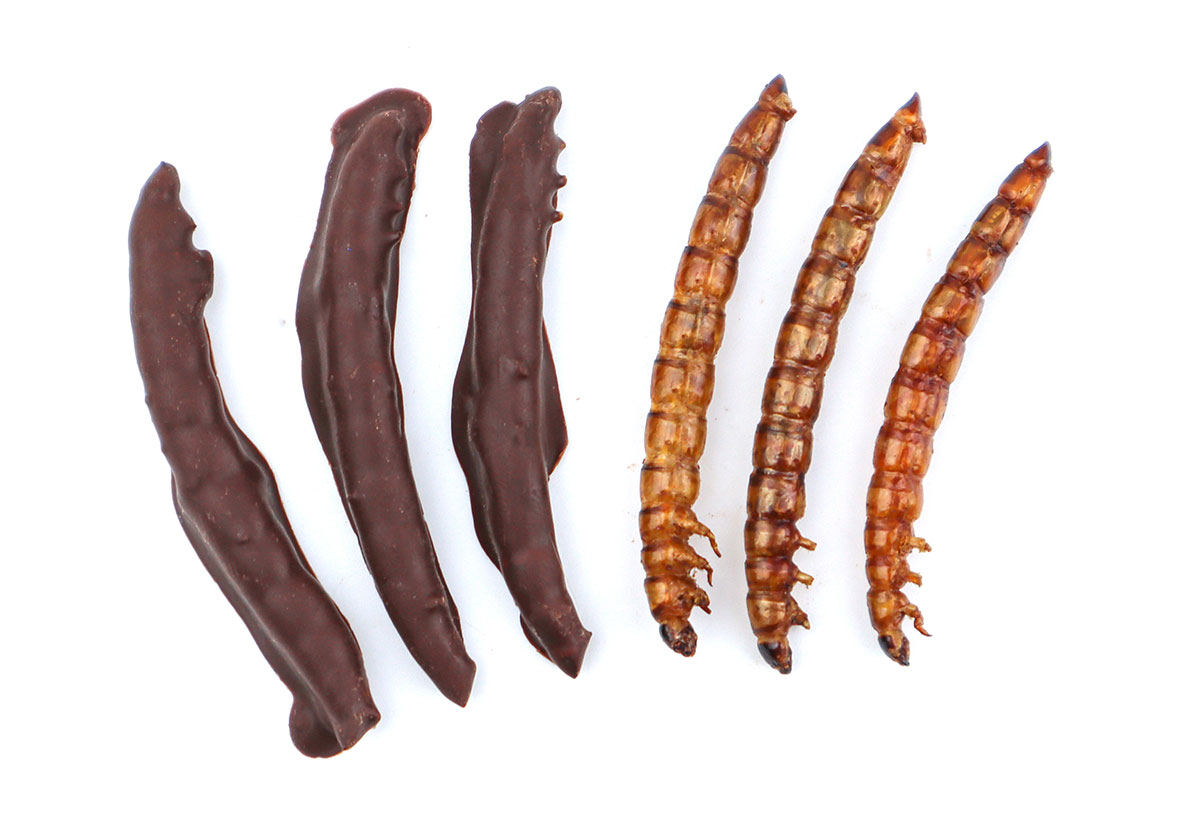 Superworms Chocolate Covered
Related Products
Tags: chocolate superworms, chocolate bugs, chocolate insects
Recommended Products
Follow us on Instagram #thaiunique