Farmed Giant Centipedes from Thailand and Vietnam make nutritious, tasty snacks once the head and pincers are removed.
Our farm raised centipedes are oven roasted until crispy and then tossed in a little sea salt. They can be enjoyed as a snack on their own or dipped into a sweet chili sauce.
This bag contains one large giant centipede, 20g dried weight. Shelf life is one year from the date of manufacture.
Question: What do giant centipedes taste like?
Answer: They taste similar to shrimp or fish with hints of grass, and they have a jerky like texture. The taste is probably nothing like you have tried before. Why not give them a try and see what you think. Please share your feedback with us, we would love to hear your thoughts.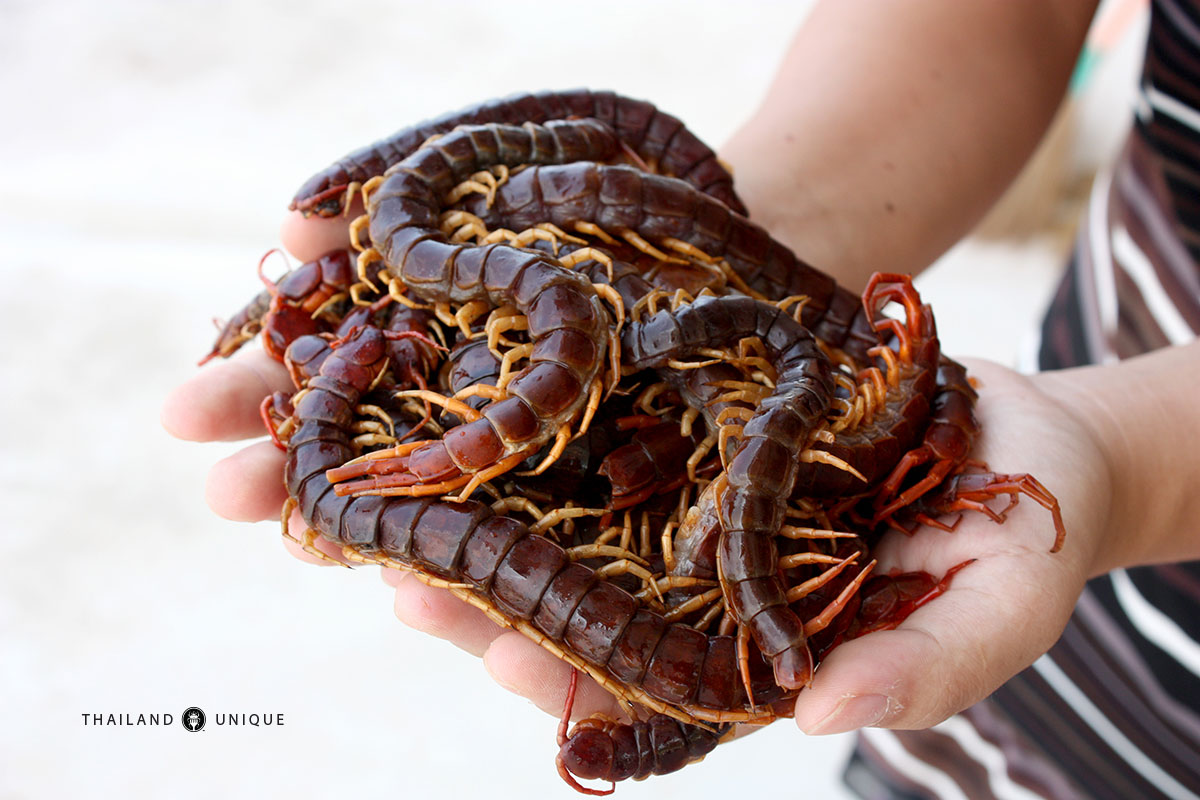 Related Products
Tags: edible centipede, giant centipede
Recommended Products
Follow us on Instagram #thaiunique