Edible Water Scorpions (a.k.a. Giant Water Bugs). Family Belostomatidae, Species Lethocerus indicus.
Belostomatidae is a family of insects commonly called Water Scorpions or Water Bugs (Thai Name 'Meangda') for their superficial resemblance to a scorpion. Water Scorpions are carnivores, eating pond animals. They capture their prey with their front legs and suck the body fluids. They also have the ability to inflict a painful bite which gave them their nickname 'toe biters'. They use the siphon in their tail in a "snorkel fashion" thrusting it up through the surface film on the water to the air above so they are able to breath underwater. Lethocerus indicus Species water scorpions that are found in SE Asia are barbecued and served as snacks, the outer wings are removed to reveal the flight muscles that are said to taste similar to sweet scallops or shrimp. The male water bugs are used for their essence in various Thai dishes and chilli pastes.
Our Giant Water Bugs are sourced directly from farms, you can see photos from one of the farms below.
Each bag contains 2 large dehydrated water bugs. 4g net weight.
Ingredients: Water Scorpions (Lethocerus indicus Sp), Salt.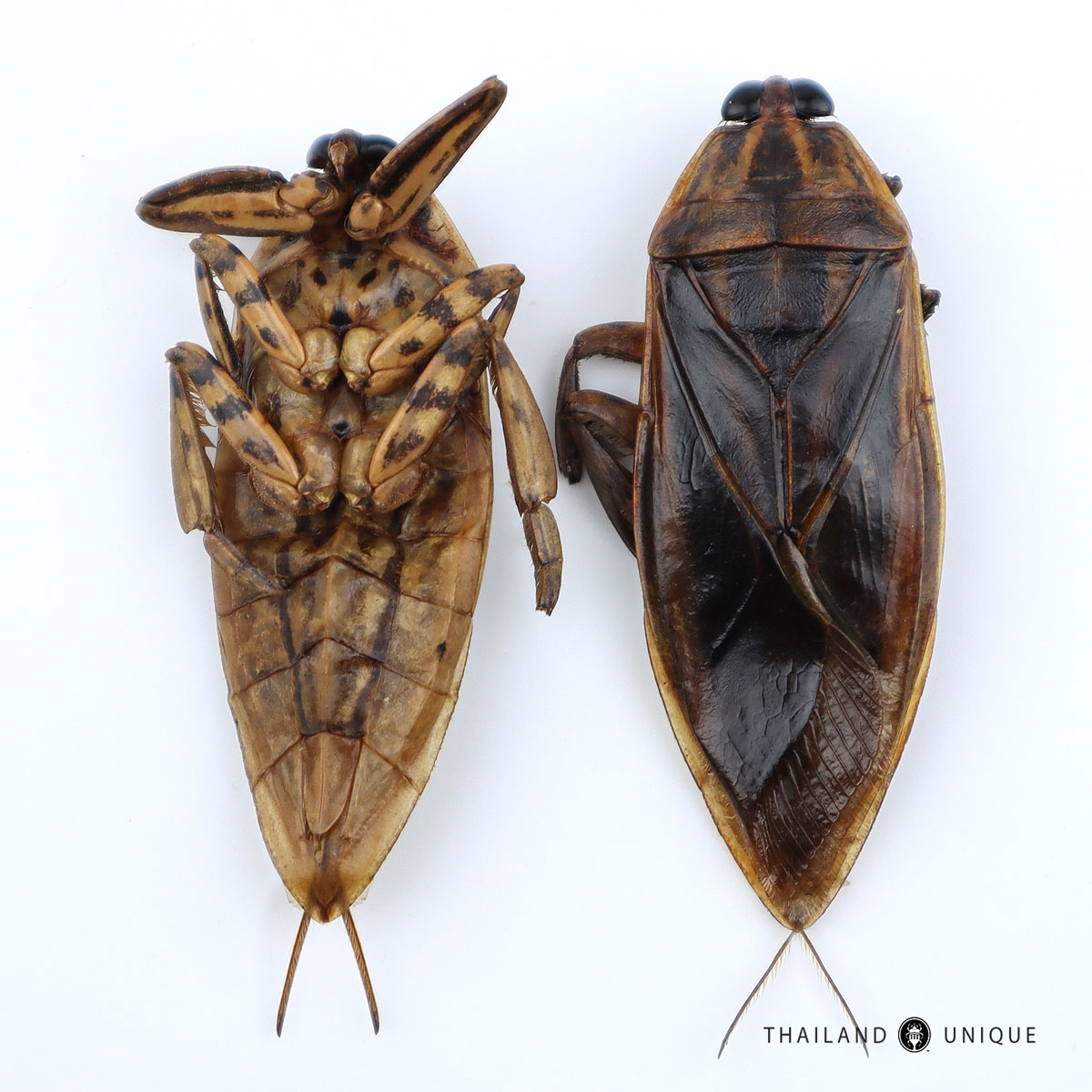 Giant Water Bug Farm in Northeast Thailand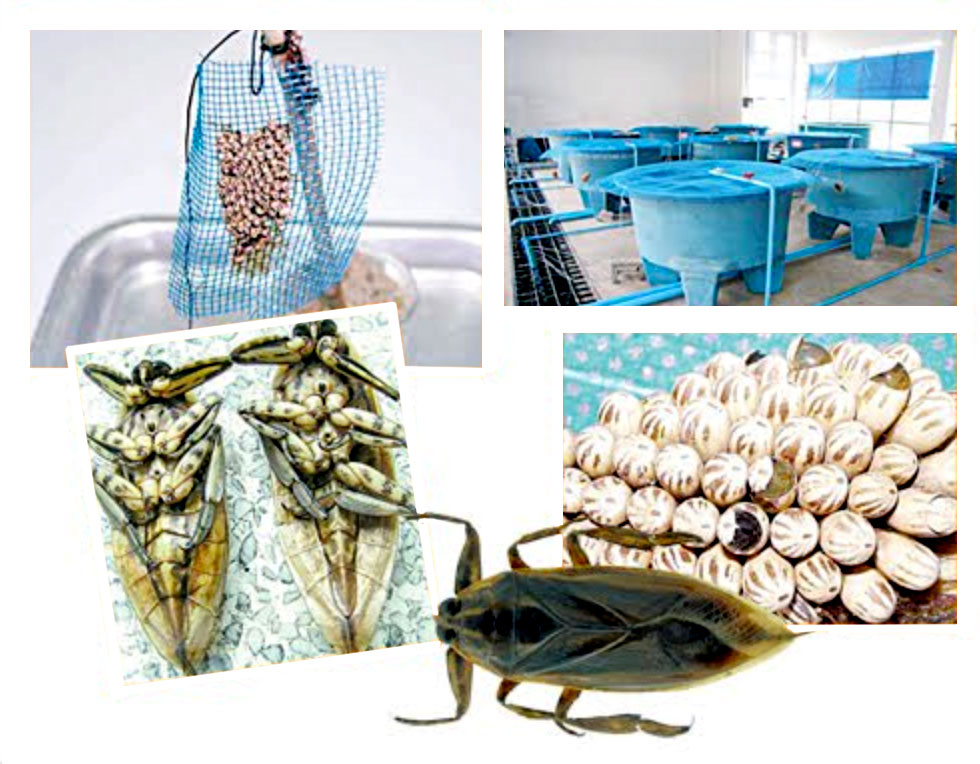 Giant Water Bugs - Lethocerus indicus Sp
Related Products
Tags: edible insects, water scorpions, water bugs, giant water bugs
Recommended Products
Follow us on Instagram #thaiunique