Giant Earthworm Jerky marinated in sweet chilli sauce.
Earthworm Jerky is made from farmed pheretima species earthworms that are grown here in Northeast Thailand at the tail end of the monsoon season. They are used in Chinese medicine but can also be eaten as a nutritious high protein food. Our earthworms are thoroughly cleaned and dried, and then marinated in a sweet chili sauce and dry roasted.
Nutritional data.
Protein: 65.8%
Fat:8.7%
Calcium:0.4%
Phosphorous:0.9%
Fiber:0.7%
Carbohydrate:7.6%
Ash:6.3%
1 year shelf life from the date of manufacture.
Ingredients: Large dried earthworm (Pheretima Sp), Sugar, lime powder, smoked paprika powder, garlic powder, onion powder, red chili, spices, vinegar, salt, msg.
Net Weight 5g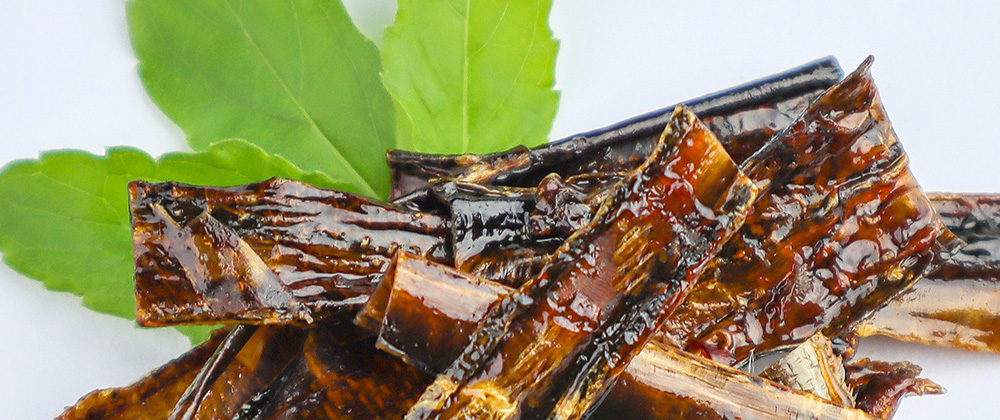 Marinated Earthworm Jerky
Related Products
Tags: dried earthworm. edible earthworm. earthworm jerky
Recommended Products
Follow us on Instagram #thaiunique