150 x Small Edible Scorpions (1-2cm size) in 50% alcohol solution. Can be used as food or drink garnishes, gourmet cooking etc.
Only $0.28 per scorpion.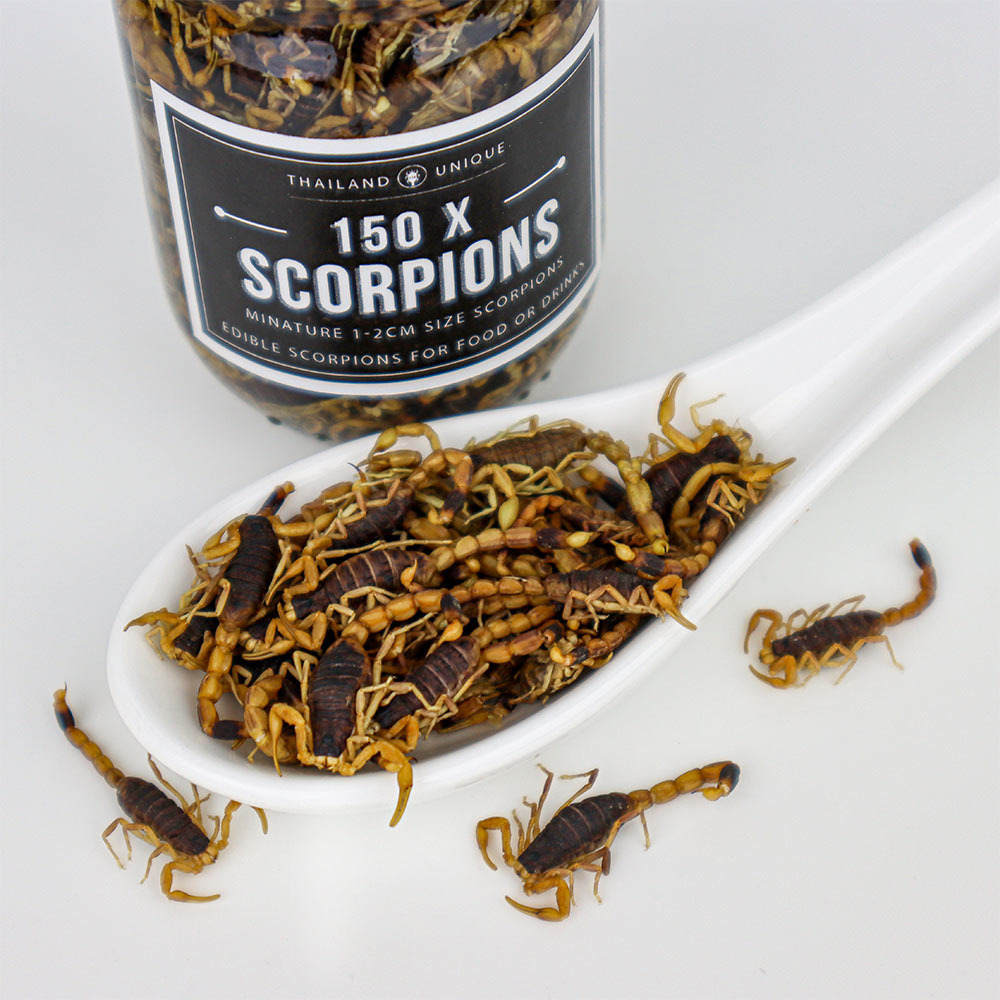 The scorpions have been cooked and soaked in a 50% food grade alcohol solution. They can be used in a number of ways; for example try oven roasting them with your favorite seasoning for a unique crunchy snack, coat them with chocolate or decorate a cake with them. Add them to alcohol or garnish your drink with them!
Each bottle contains 150 preserved farmed scorpions (Mesobuthus martensii - Chinese armor tail scorpions).

Ingredients: Mesobuthus Martensii Scorpions, 50% alcohol for preservation.

Small Edible Scorpions x 150
Related Products
Tags: scorpions, edible scorpions
Recommended Products
Follow us on Instagram #thaiunique