Slow roasted sago worm meat, ready-to-eat from the tin. Create your own meal with nutritious sago worm meat. Simply sprinkle on top of any food or add to any food dish when cooking. This sago meat is unseasoned so it tastes better with a little added seasoning.
Slow roasted sago worm meat has a rich beef like smell and chewy texture similar to meat jerky. One small 20g serving contains six grams of protein.

Our sago worms are raised on GAP certified farms in northeast Thailand and fed a diet of mashed palm trunks and/or cassava. They are processed from fresh at our GMP/HACCP accredited factory, slow roasted for more than four hours and then packed into special tins, and cooked under high heat and pressure to give them an extra long shelf-life, whilst retaining their original nutrients. This product can be stored at room temperature without the need for refrigeration for up to two years.
Ingredients: Sago Worms (larvae of the Rhynchophorus ferrugineus beetle)
Weight: 80g (Net)
Shelf-life: 2 years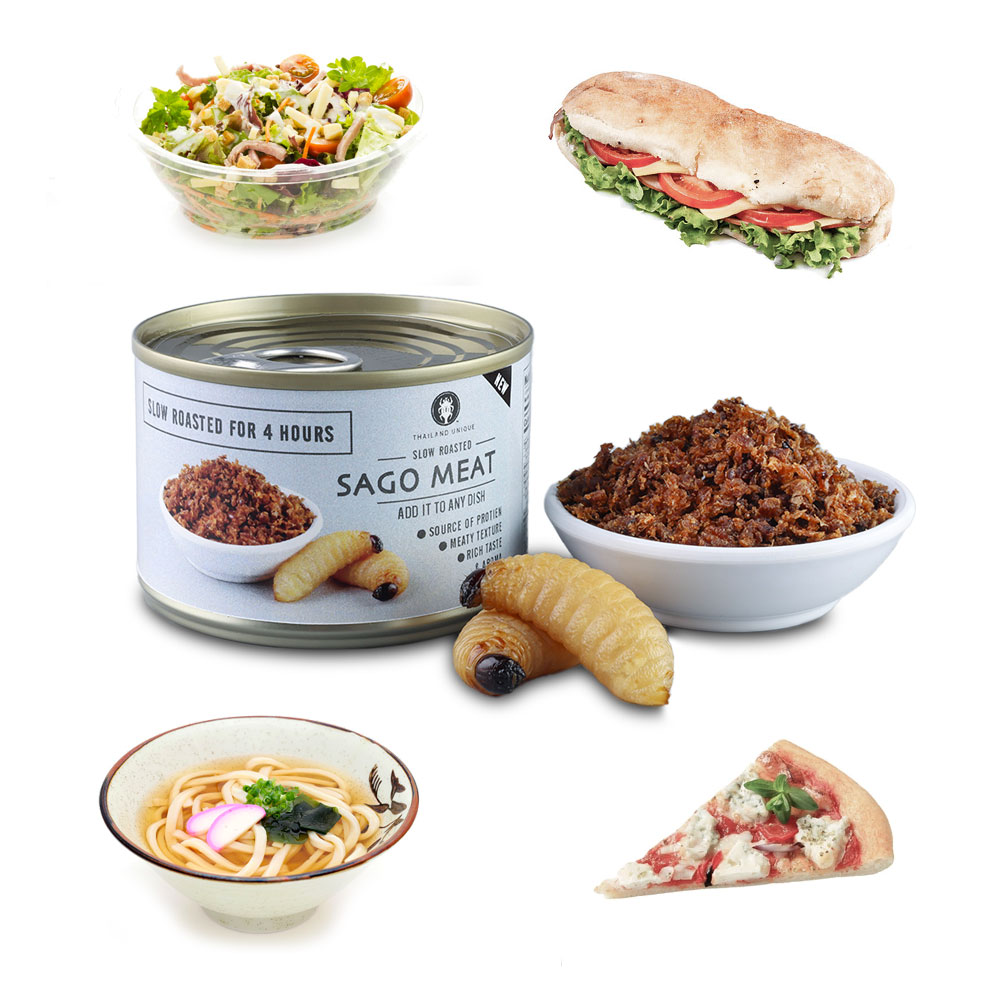 Related Products
Tags: sago worm meat, ready-to-cook, sago worms
Recommended Products
Follow us on Instagram #thaiunique