Dehydrated Mole Crickets (Gryllotalpidae) 500g
Mole crickets (Gryllotalpidae) are thick-bodied insects about 3-5 cm (1-2 inches) long, with large beady eyes and shovel-like forelimbs highly developed for burrowing and swimming. Mole crickets are omnivores, feeding on larvae, worms, roots, and grasses. They are relatively common, but because they are nocturnal and spend nearly all their lives underground in extensive tunnel systems, they are rarely seen. Mole crickets are a popular snack in Thailand. They are either shallow fried or baked and mixed with Thai herbs or soy sauce, they have a unique taste and make a nutritious snack.
Our Mole Crickets are purchased from carefully selected insect traders. They are processed at our FDA approved factory where they are are cleaned, cooked (heat treated to over 121°C and dehydrated at 70°C) and packed ready to be shipped off to you in handy foil pouches. All our products are randomly lab tested to ensure they meet international health and safety standards.
Net Weight 500g
Ingredients: 100% Dehydrated Edible Mole Crickets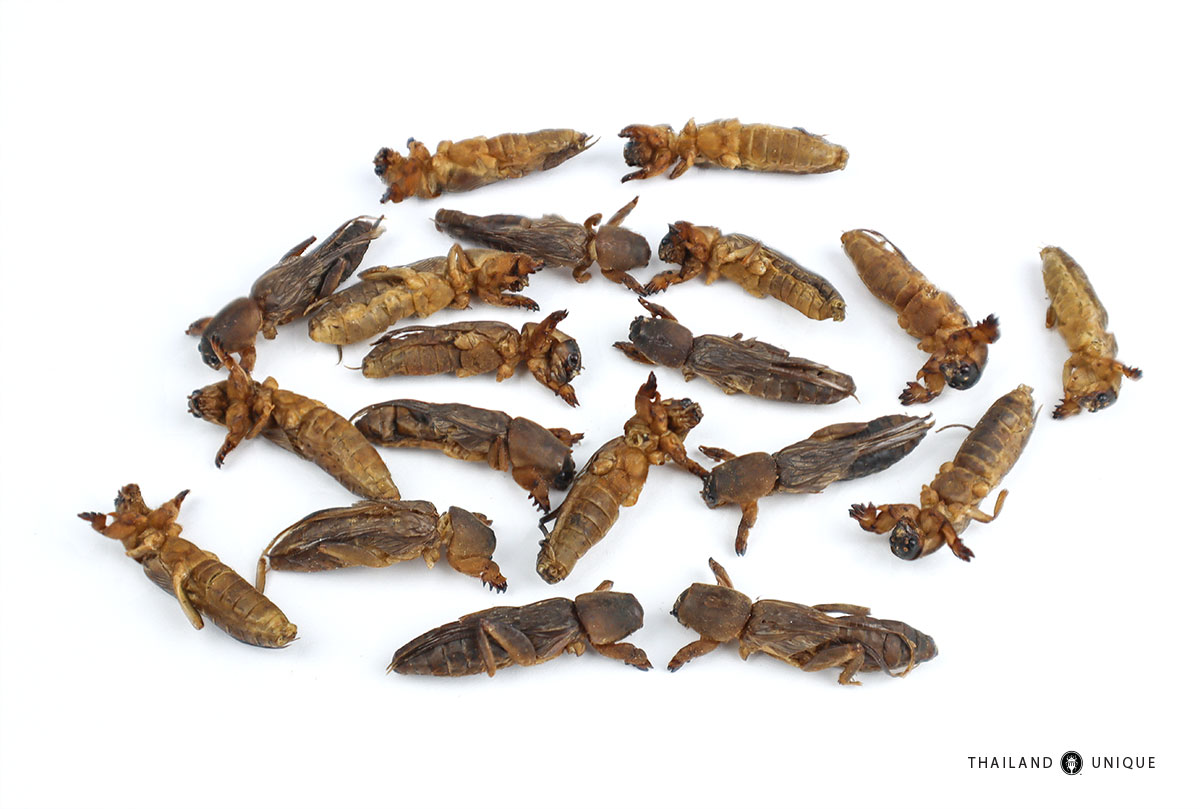 Related Products
Tags: mole crickets, edible insects
Recommended Products
Follow us on Instagram #thaiunique