For centuries, wild black ants (polyrhachis) have been used in Chinese medicine. They believe they help improve the immune system and reduce fatigue. They are also said to have many other health benefits. Black ants are also high in protein.
We source our ants from trusted insect foragers in China. We clean and inspect them before pressure cooking and dehydrating them. Following dehydration, they are packed and sealed with moisture and oxygen absorbers to keep them fresh for a minimum of 12 months.

A single bag contains 5 grams of Wild black ants. Each Black Ant weighs approximately 0.04 grams after dehydration.

Ingredients: Black Ants, Salt

Net Weight 5g, Gross Weight 7g, Shelf life: 1 year from date of manufacture.

Cooking instructions: Our black ants are ready to eat from the bag. They have a slightly acidic taste and are ideal for use as sprinkles on salads.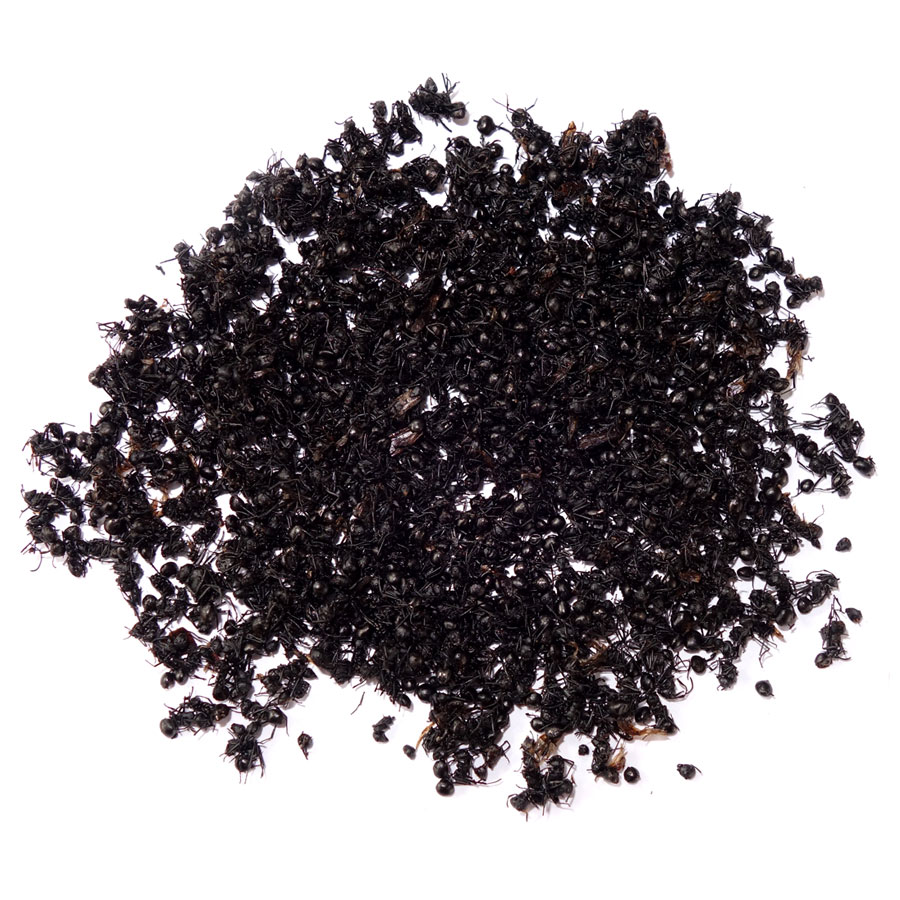 Edible Black Ants with Salt
Related Products
Tags: ants, black ants, edible ants
Recommended Products
Follow us on Instagram #thaiunique